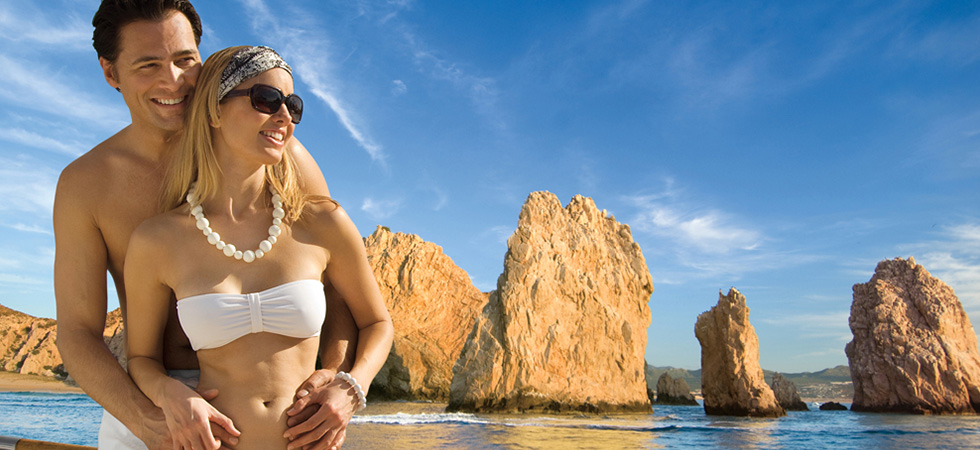 Cabo San Lucas
Leave it all behind
Cabo San Lucas Packages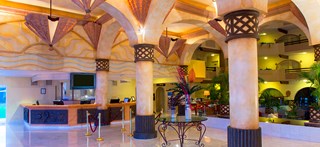 Cabo San Lucas
Cabo San Lucas is a modern town combining breathtaking natural beauty with excitement, adventure and an exhilarating nightlife. Located at the very southern tip of the Baja Peninsula, the La Laguna Mountains provide the scenic backdrop for the gorgeous sandy beaches along the coastline. Known as a premier destination for outdoor sports and recreation, Cabo San Lucas and the Los Cabos area are home to world-class golfing, fishing, snorkeling, and surfing. Take an ATV or 4 x 4 tour and explore the diverse surroundings - desert, beaches, waterfalls and remote villages. Experience a whale watching tour in the morning, and a sunset cruise in the evening. Or just relax on the beach before heading out on the town! A large variety of restaurants serve a wide range of international cuisine, from Mexican to Italian, French to Argentine, Austrian to Japanese, in settings ranging from funky beach palapas to elegant candlelit venues. In Cabo San Lucas there really is something for everyone.
Call Now!
Book Today
Decide travel dates later
1 866 435 8007
1 866 435 8007
How can we offer
such amazing prices?